As soon as Jing heard there's a rerun of Kaito, she immediately placed an order for it. After some delay and complications, we finally collected it personally at Pandan Indah branch SkyNet :D If I remember correctly, Jing now have Nendoroid Miku Hatsune, Kagimine Len, Kagimine Rin, Luka Megurine and Kaito. A full set of the serieis, I guess?

Jing reluctantly generously lend me her Kaito for a photoshooting session ><


Kaito, peacefully eating his ice cream: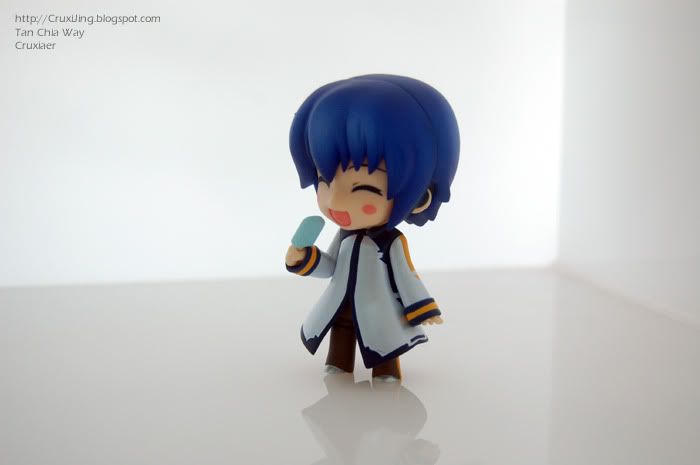 Full Armor Unicorn Gundam came and took away Kaito's ice cream to enjoy it himself:


Kaito raged!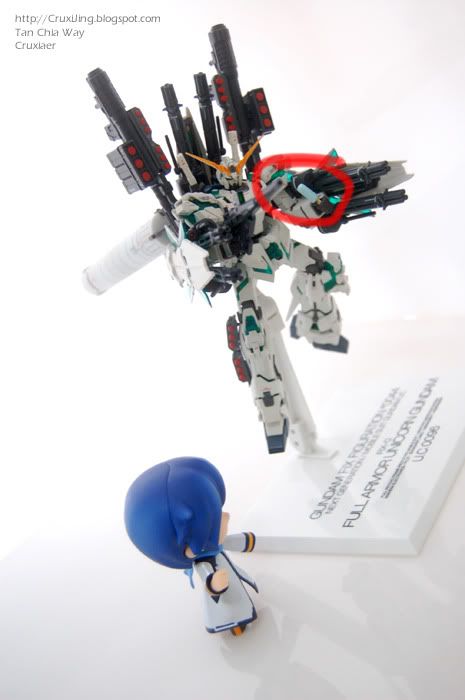 Kaito intends to punch Full Armor Unicorn Gundam but unfortunately Kaito is out of his league :(